Wild Earth Farm provides a magical and relaxed environment to celebrate your love with your closest friends and family.
This venue is for couples looking to step outside the bounds of what society has come to expect of a wedding. It's an opportunity to slow down and do things your own way.
 If you care about the difference between coral and salmon tablecloths, this venue won't be the right fit for you. If you want the magic of what our organic flower gardens have to offer during your wedding regardless of color, we're your place.
 The best part? You get to blame the small guest count on us.
Imagine...
Staying in a beautiful farmhouse with your closest friends and family, and enjoying some real quality time together....
 On day 1, you and your guests arrive on the farm.
 Day 2, you dip in the brook and then have a beautiful ceremony. Afterwards you gather in the meadow for champagne and charcuterie with the cows.
 Day 3, you float down the White River and afterwards have the best fries of your life at Worthy Burger.
 Day 4 you have your party and dance the evening away with your favorite local band.
 You get the idea. It's this but your dream version.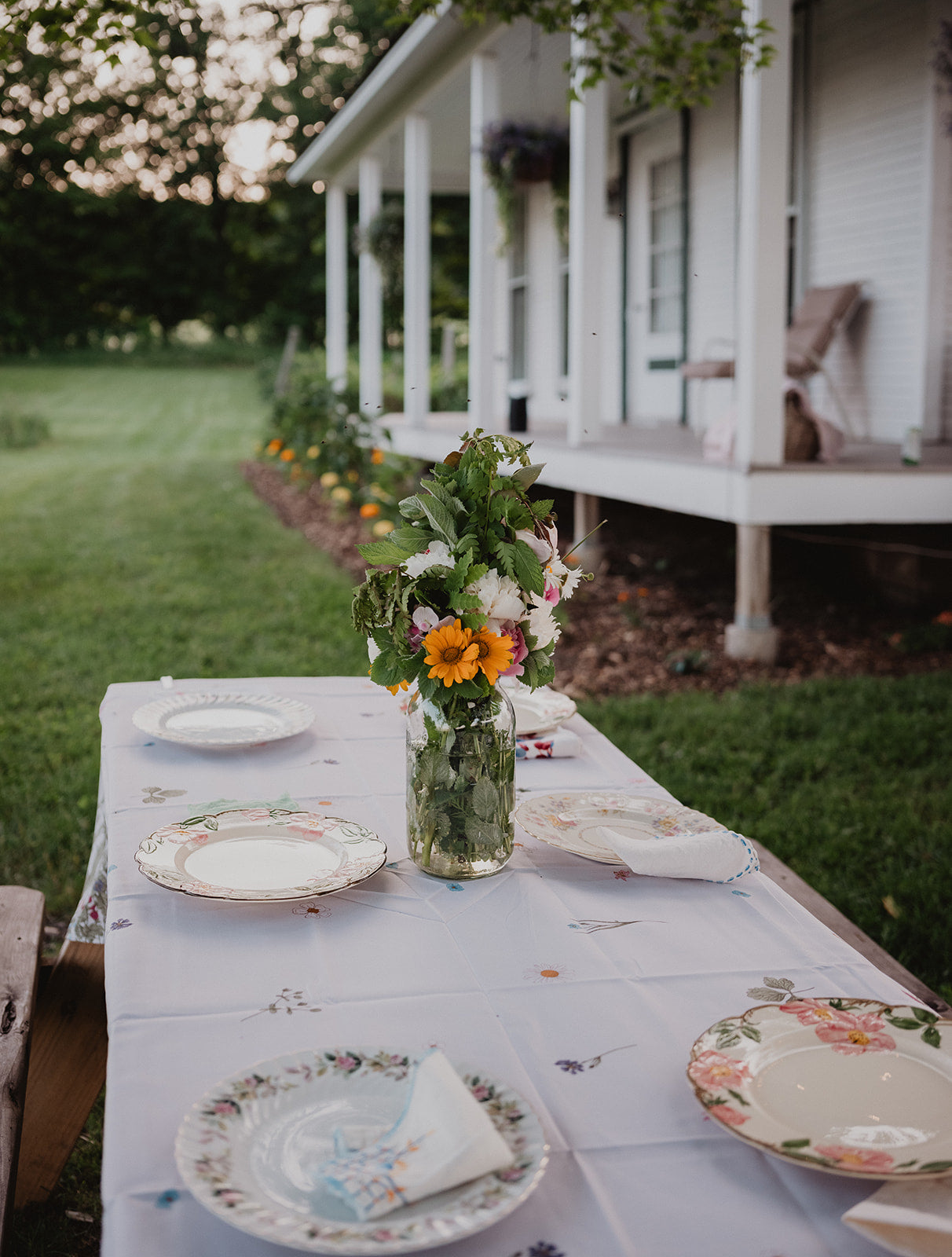 What's Included?
4 nights in 6-bedroom farmhouse (up to 12 guests)
4 nights in romantic yurt (up to 2 guests)
Guest count of up to 40 people
5 buckets of flowers from our organic flower gardens
Choice of spot for ceremony and reception, including barn (unrenovated, and beautiful!)
Tables and Chairs for 40 people
Plates, cups, silverware - A collection of china and cups from Grandmothers' closets and local vintage stores
Tablecloths and cloth napkins- similar mix of vintage and wildflower themed
Get in touch about your Wedding!